Advantages Of Extended Flatbed Trailer With All Wheel Steering Technology
Conform To Ackerman Steering Principle
According to the automobile theory, if the vehicle can turn normally, the value of the wheel angle must comply with the Ackerman angle theory, that is, the normal of each vehicle intersects at a point, which is called the steering center of the vehicle. When the vehicle turns, the all-wheel steering system on an extended flatbed trailer can make each wheel coordinate according to the angle value in Ackerman angle theory during the whole turning process of the vehicle, so that each wheel is basically in a rolling state during turning and driving. When a general vehicle turns, the wheel angle can not meet the value in Ackerman angle theory, so there is serious friction between the wheel and the ground in the process of turning. It shows a large turning radius and sideslip.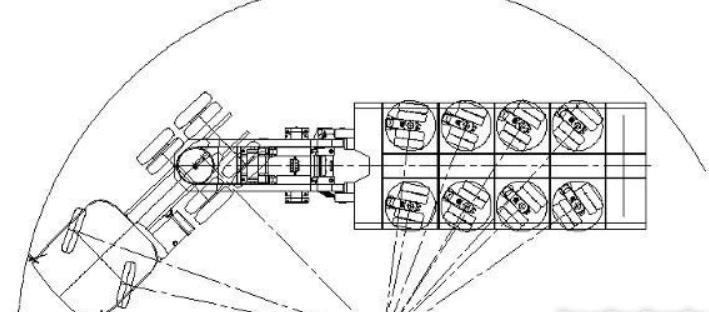 Reduce Tire Wear And Make Long-term Use More Economical
According to statistics, tire wear accounts for the main part of the operation and maintenance cost of extendable trailers. The selling price of a semi-trailer using all wheel steering technology is higher than that of an ordinary low-bed trailer, but considering the long-term use, it is more economical because the trailer is in good condition, has fewer maintenance times, and less tire replacement times.
Reduce Steering Space
Compared with the semi-low loader trailer whose wheels do not have steering function, the extendable flat trailer for sale whose wheels have steering function needs less road width in the process of steering. the minimum turning radius of the hydraulic force steering is much smaller.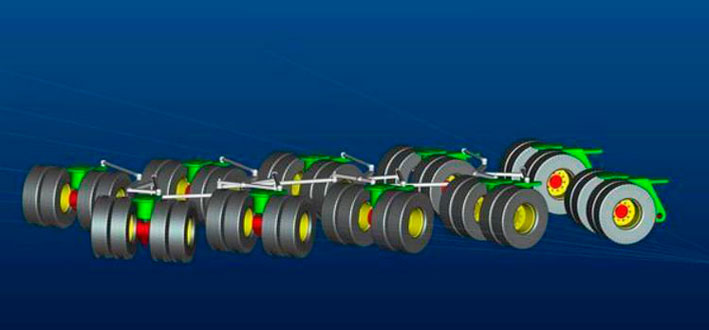 Helps Fuel Economy
Compared with nonsteering semi-trailer and semi-trailer with the hydraulic steering system, semi-trailer with all-wheel active steering system has better fuel economy.
How to deal with super long cargos with extendable flat trailer for sale?
Most extendable trailers for sale with low loading and unloading surfaces can be extended laterally. This function is mainly realized by steel, aluminum, or wooden rotating arm or telescopic arm. On some heavy-duty trailers, hydraulic lateral extend arms are also equipped. At present, a three-stage extension can be realized at most. Longitudinal extension inevitably requires the energy supply of the transmission device to extend in the same direction. To this end, a device called an "energy chain" is most used today. By fixing the pipeline in the "energy chain", the damage to the pipeline caused by the lifting process can be effectively avoided.