In the heavy cargo transportation industry, MAN heavy cargo tractor has always been favored by users. Following the 540 HP MAN TGS 40.540 bulky tractor, the 680 HP Mann TGX 41.680 bulky tractor provides a choice of vehicles with greater horsepower for China's bulky transportation industry. At the same time, it is a high-performance vehicle built to complete arduous transportation tasks.
MAN TGX 41.680 large tractor is equipped with 680hp 16.16l common rail direct injection D28 engine. This engine adopts V8 cylinder arrangement, with a maximum output torque of 2700 nm. The powerful power makes the whole vehicle invincible. The manual automatic transmission with hydraulic torque converter and retarder can provide 12 forward gears and 2 reverse gears. The perfect matching between the transmission and the engine not only reduces the burden of the transmission system but also easy to operate, which effectively reduces the working intensity of the driver. In addition, vp-09 front axle and hpd-1682 / hp-1652 rear axle equipped with balance bar show the excellent driving performance of the vehicle. Using hydraulic retarder can realize continuous and stable deceleration and avoid wear and heating caused by braking.
As heavy duty transport, which can be regarded to be professional, TGX 41.680 adopts 8x6 drive, and hydraulic torque converter is essential. TGX 41.680 adopts WSK 440 torque converter widely used in heavy-duty transportation, with a total traction weight of 250 tons.
Easy start at full load: the car has Mann's top 12 speed manual transmission, and is equipped with multi axle drive system, hydraulic torque converter and hydraulic retarder. This design can not only effectively reduce clutch wear, but also enlarge the output torque of the engine to ensure that the vehicle can start easily under full load.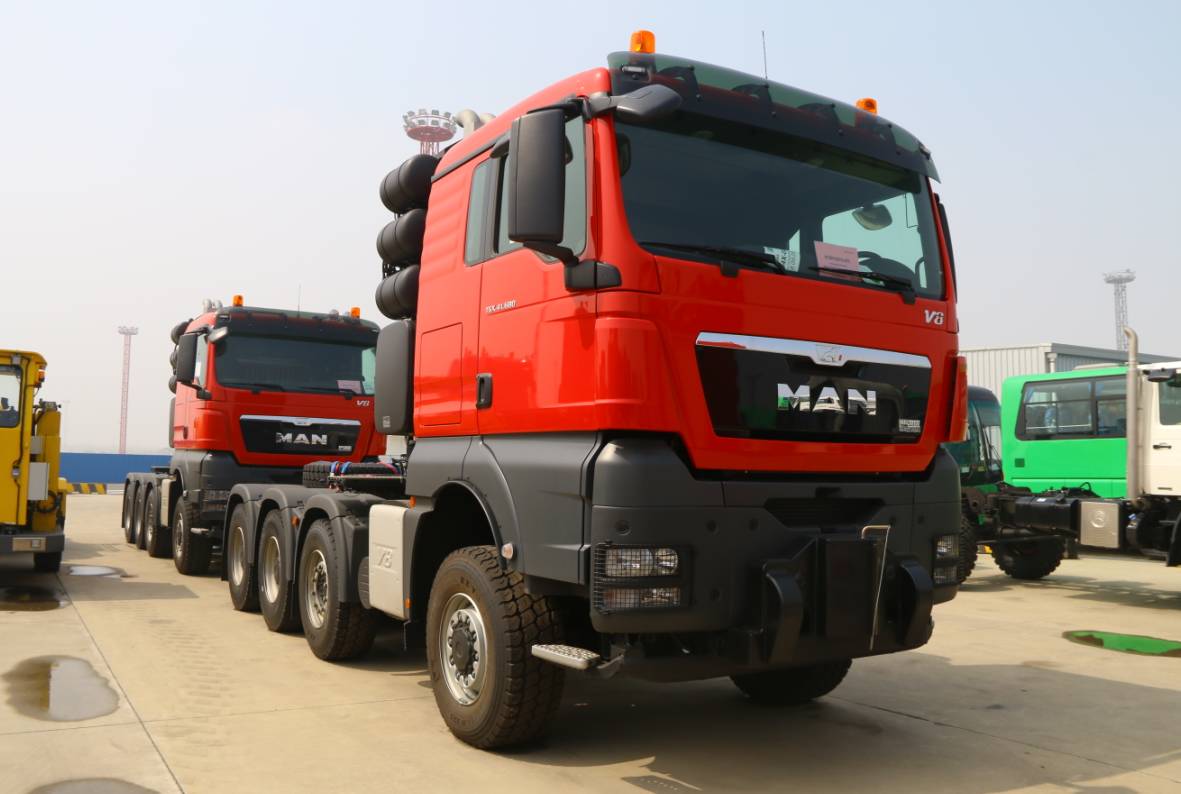 Smaller turning radius and stronger trafficability: the specially developed 8x6 large tractor can adapt to various complex road conditions in China. The 8x6 driving mode can ensure smaller turning radius and fully deal with various bad road conditions without reducing the load mass.
Wider maximum torque output range: the engine can output higher torque at low speed, ensure that the vehicle can start easily under heavy load, avoid stepping on the accelerator due to insufficient starting power, reduce transmission system wear and effectively reduce fuel consumption.
Fully cope with harsh transportation conditions: the rear side of the cab is equipped with an original additional cooling system, which can ensure that the engine can operate at normal operating temperature even under full load and harsh transportation conditions.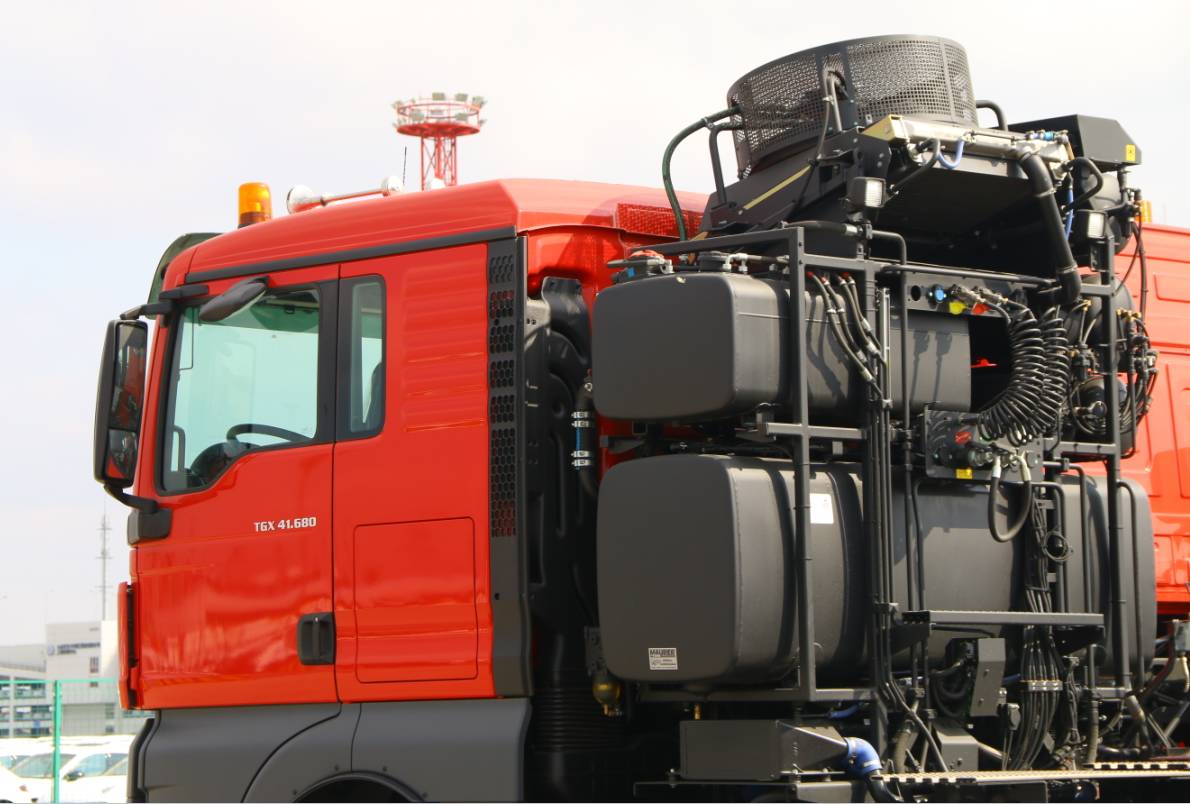 Higher comfort and safety: there are two berths in the spacious cab; Driver's high comfort air cushion seat with lumbar support, shoulder adjustment and heating functions; The air conditioning system with automatic temperature control in the cab is quiet and comfortable without noise and uniform air distribution; The heated electrically adjustable rearview mirror provides better vision and higher safety, all of which will make the driver feel comfortable and safe.