On October 9, the world's largest SD patented ethylene oxide reactor manufactured by China first heavy Dalian Nuclear Power Petrochemical Co., Ltd. was completed and set sail. The successful manufacture of the equipment has once again set a new manufacturing record of the world SD patented ethylene oxide reactor, marking that China's manufacturing technology of super tonnage petrochemical equipment continues to match that of the world, and further demonstrating China Yizhong's technological innovation ability and super engineering creation strength as a "big power and heavy tool".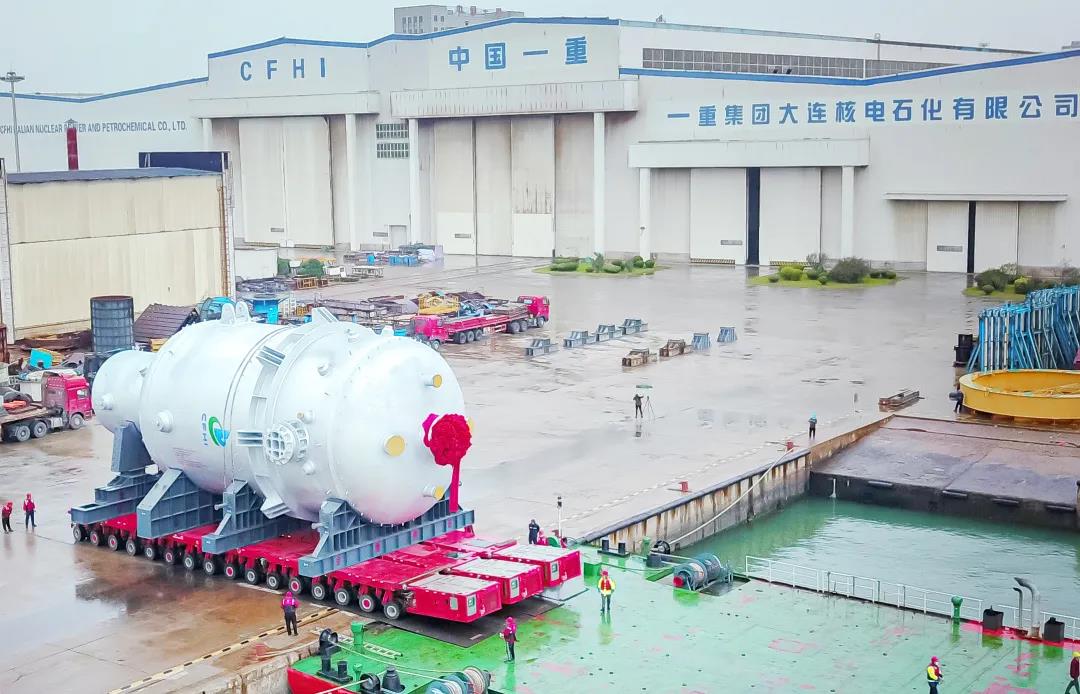 The SD patented ethylene oxide reactor manufactured by China National Heavy Industry Corporation is the core equipment of Shenghong refining and chemical integration project, a key project of the national petrochemical industry planning and layout plan. The inner diameter of the equipment reaches φ 8200 mm, 1242 tons per unit, 17867 heat exchange tubes.
In the face of many challenges such as super large, super heavy and thick reactors, special internal structures and great welding difficulties, China Yizhong continues to pursue "high starting point, high standard and high quality". The majority of engineering and technical personnel and front-line operators give full play to their talents, stimulate innovation vitality, fight tenaciously and overcome difficulties, take the project node as the goal and ensure quality and promote progress as the means "Daily tracking, weekly linkage, ten day balance and monthly analysis", we conducted sand table exercises for many times, strengthened the pre research and demonstration of technical schemes, strictly implemented project management, strictly abided by process specifications and strict quality supervision, focused on overcoming project difficulties such as oversized diameter and excessive tube bundles, and completed the manufacturing task of the world's largest SD patented ethylene oxide reactor with high quality, which has written a heavy stroke for Sinopec equipment manufacturing.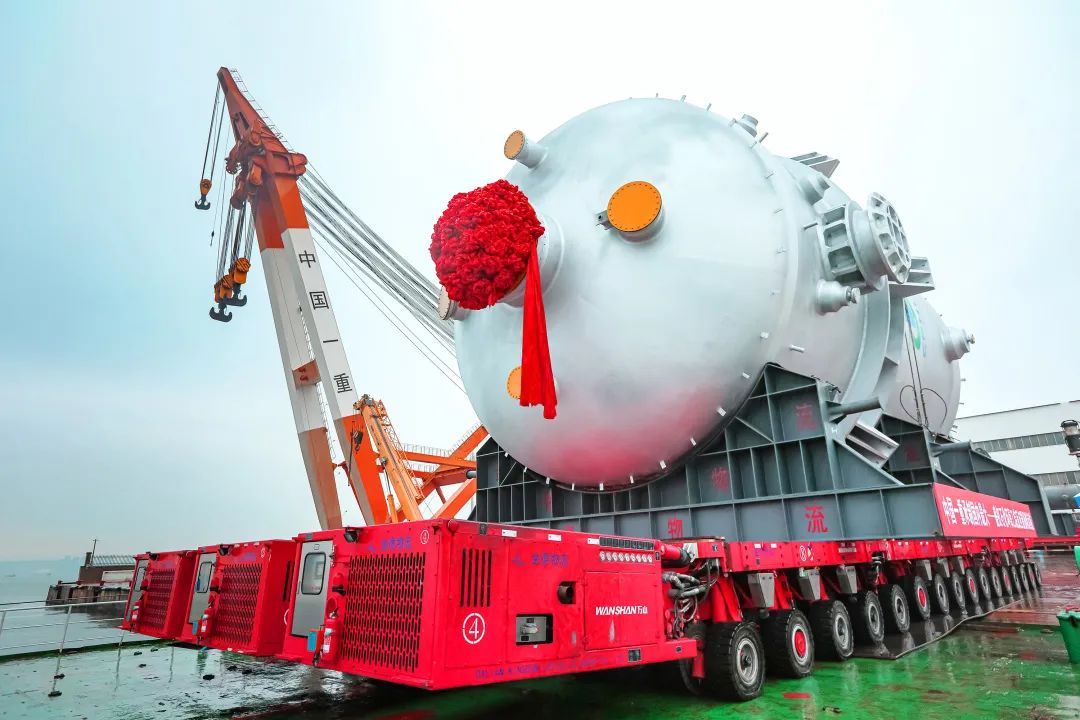 Taking this project as an opportunity, China Yizhong will always keep in mind the original intention and mission of "developing and expanding the national equipment industry, maintaining national defense security, scientific and technological security, industrial security and economic security, and participating in global competition on behalf of the country", and continue to carry forward the "focus on one and always strive for the first" In the great practice of serving the country by industry and strengthening the country by science and technology, we will continue to bravely catch up with and surpass the limits, and strive to build a world-class industrial group with global competitiveness.